My Experience with Telehealth Medicine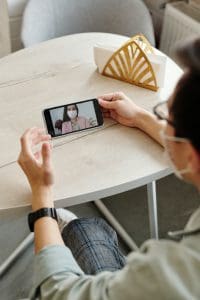 Over the last couple of weeks, I have had the opportunity to start using telehealth services in order to better look after my health. My workplace has a partnership with an application (which also has a website version) called Doctor on Demand. On top of being able to connect you with general physicians, there are also options for psychiatrists and therapists. Given that the next psychiatrist I could see would be in months and that I was going through a lot of things that needed help sooner rather than later, I decided to give the app a try.
Overall, the experience was pretty good. To set up the initial appointment, it began with a few questionnaires and surveys that take 5-10 minutes and ask about such things as your mood, past medical history, and family conditions. From there, you can schedule an appointment by time or by the individual therapists that each have a short biography attached. Personally, I was able to get an appointment for a psychiatrist within 4-5 days of setting up my account, which is pretty good compared to over a month I've had to wait for others.
The visit itself went pretty well. There are several screens that tell you to have your camera on in a well-lit spot and other helpful tips. The appointment was very similar to that of being in-person, and any notes and prescriptions that you receive during the visit will appear in your record afterward.  Any medications usually get to the pharmacy within 2-3 hours of the visit.
---
Have you ever done telehealth before? Would you recommend it to others?