Life Change Jitters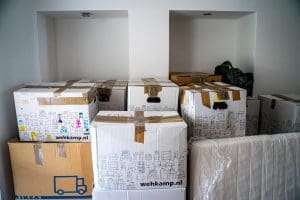 Have you ever had a big, sudden change in your life? Maybe it's a move, going back to school, or other change? Regardless of what it is or how it happens, it can cause a lot of stress in your life. I myself have two huge challenges ahead of me in moving across the country to the Seattle area as well as going for my Master's degree in Computer Science later this month. It has caused a great deal of nervousness and anxiety as I work to juggle multiple shifts at once. However, here are some of the things that help me:
Turning nervousness into excitement!
I have learned that there are many different ways that you can look at a situation. You can see it as positive or negative, helpful or annoying, or anything else that you can come up with. For situations that put me in a difficult situation, I try to view it as exciting and fun instead so that the challenges don't seem as daunting.
See opportunities as pushing outside of your comfort zone!
You never learn anything new or challenge yourself if you don't leave the comfort that you know, so push yourself! It's the beginning of a new chapter and a new chance to show yourself that you can do more than you ever thought possible.
Have fun!
Lastly, don't put too much pressure on yourself during the life change. Even though it's hard to avoid (I've done it myself at least a thousand times), enjoy the process and its ups and downs.
---
Do you have any big life changes in your life either happening now or coming soon? How do you manage the changes?