March Check-In: Goals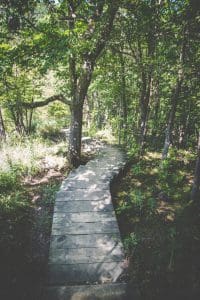 Earlier at the beginning of the new year, I set a lot of different goals for myself. These goals focused on finance, career, health and wellness, relationships, and even hobbies. All in all, some goals are ones that I have been able to knock out of the park and already hit when others will take longer to attain. Something I have realized already is that some things take time to occur, and my hard work will eventually pay off on them.
I once heard from a colleague that it takes around 30 consecutive days of practice to have something become a habit. I have multiple goals I set that I'm truthfully only 1 week in successfully, but feel like great progress to making them habits. This specific goal I set is to create a habit of drinking at least 80 oz of water a day!
Although, other habits I have will be a work in progress such as financial goals, or even weight loss goals – and that is perfectly okay 🙂 That is why it is good to get a system of check-ins, but to not stress out when you mess up. Much like weight loss, you need to set goals for yourself along the way. That being said, I have set smaller goals of weight loss amounts, that way I stay motivated to achieve each sets of amounts. This also puts less stress on me, and makes me feel like I can actually achieve what I set for myself. I love using a booklet to track my food I am eating, along with the FitBit app since I can track progress daily.
As for my financial goals, I track my monthly finances to make sure I am staying on track. For example, I do this with an Excel spreadsheet, along with a budgeting app to track and measure progress. This helps to see where I can do better, and adjust for future months.
I'm not saying I am anywhere close to reaching some of my goals, but you know that is the beauty of setting and reaching goals is that it is always something that you will work towards over time. I feel very confident that I can reach a lot of my goals that I set for myself, but all in all, I am content if some take longer than others. Hopefully, in a few months I remember to do another check-in update of my goals progress 🙂
---
What does goal-setting look like for you? Do you include check-ins? What are long-term goals for you?