A Quiet Quarantine
I know we are all going through a similar experience right now. Boredom. Stress. Anxiety. Confusion and fear. Probably infinite amounts of feelings. If there is one thing I have realized during this quarantine, it is that you never know how you will react to things until they have happened.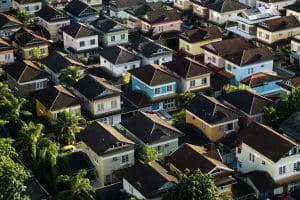 I sometimes hate school and going to class at the crack of dawn. Now…I would much rather be waking up at the crack of dawn every day in the city I love instead of waking up and sitting in my home-office every day. I am missing my friends and all the little pieces of independence I got at college. It has been really challenging for me to adjust to living back home in my small town again. I have found that online messaging and video chatting has really helped my friends and I keep in touch.
I have tried to find new hobbies and things to occupy my time. Don't get me wrong, school assignments and online classes still take up a lot of my day. It's those minutes at night where I know my roommates and I would be sitting in our living room, talking about nonsense, that I miss. I have been painting and reading to entertain myself, but it is still a hard transition. It is important to make sure you are mentally coping with this situation and being in quarantine. Make sure you are able to find thing you enjoy doing. Find a new Netflix show to binge. Video chat your friends from school. It will all be okay.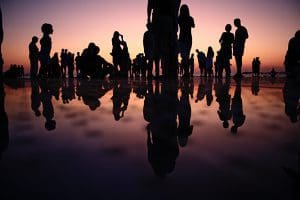 It is also important to know that you are not alone during this time. There are so many other students that are going through similar situations. Reach out to peers and your friends. Make sure they're doing okay, and make sure they are coping okay too. It is nice to know that there are other people, similar to yourself, that are dealing with the similar things that you are. I hope you are all staying safe and healthy during this crazy time. Don't forget to take care of yourself first.
---
Have you had to change locations during the quarantine? How is this transition affecting you, even if you haven't moved? What coping mechanisms have you adapted?